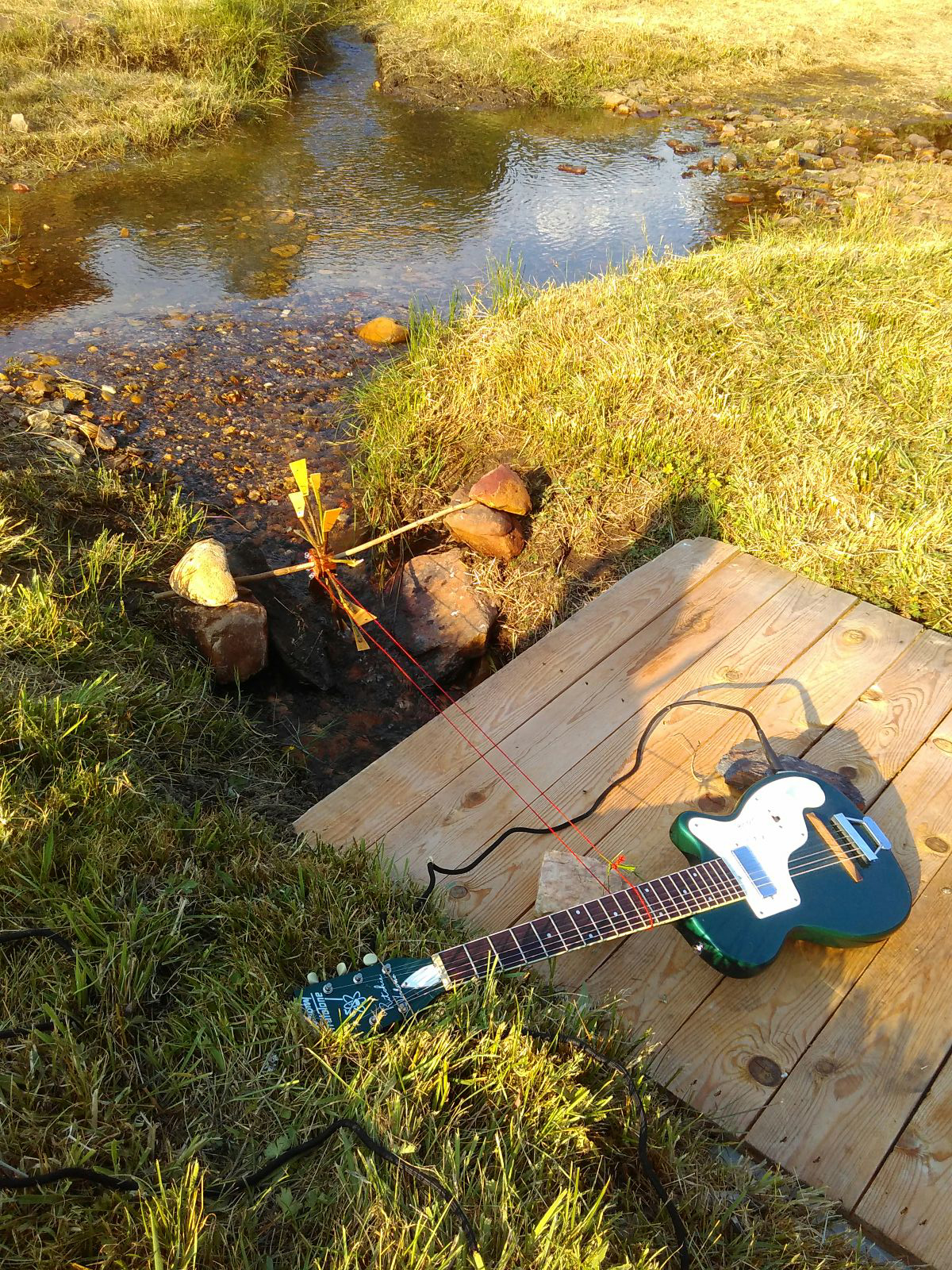 Iván Pérez, Grasshopper, Parámetros flotantes. In LEVE #5 (2016—2017)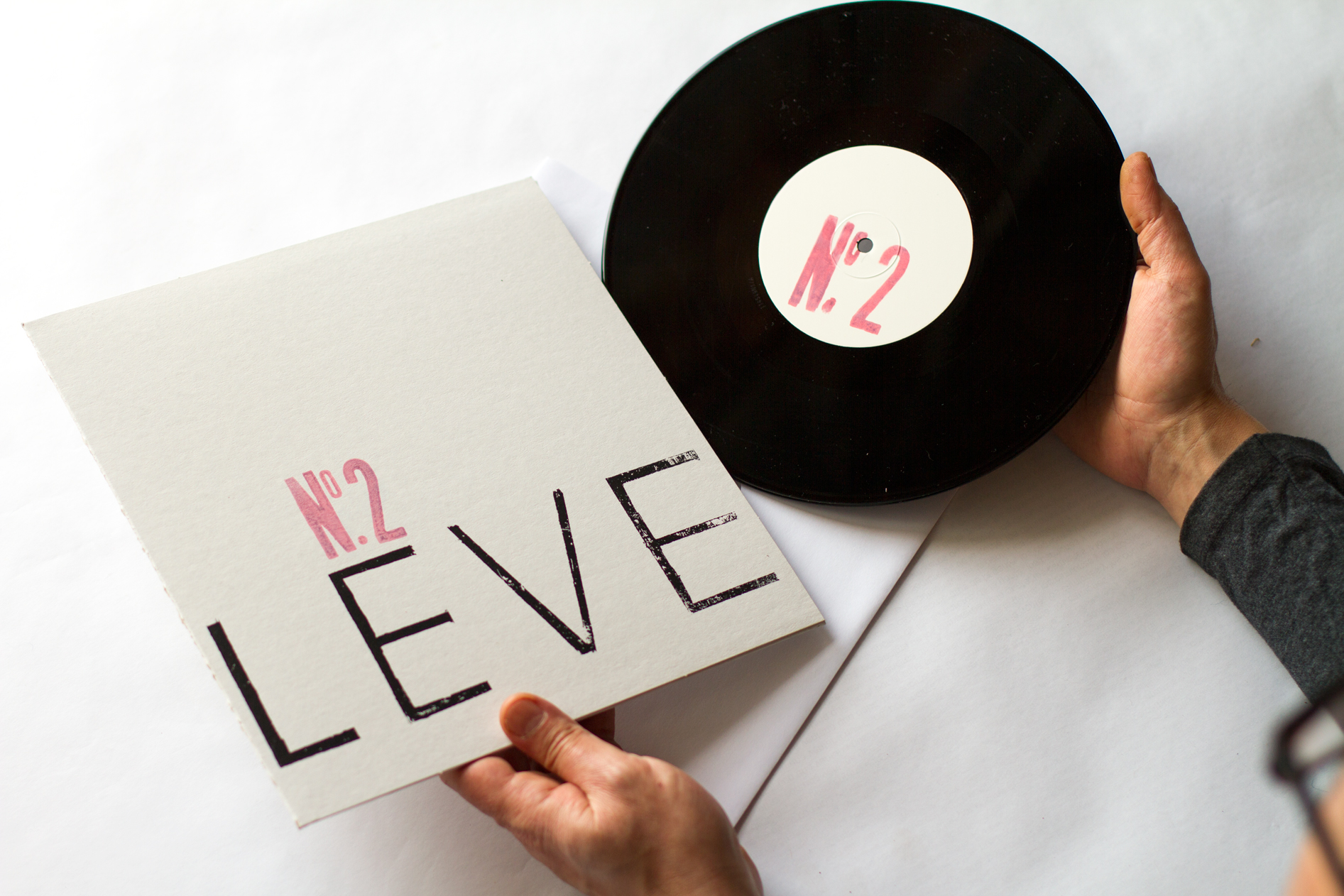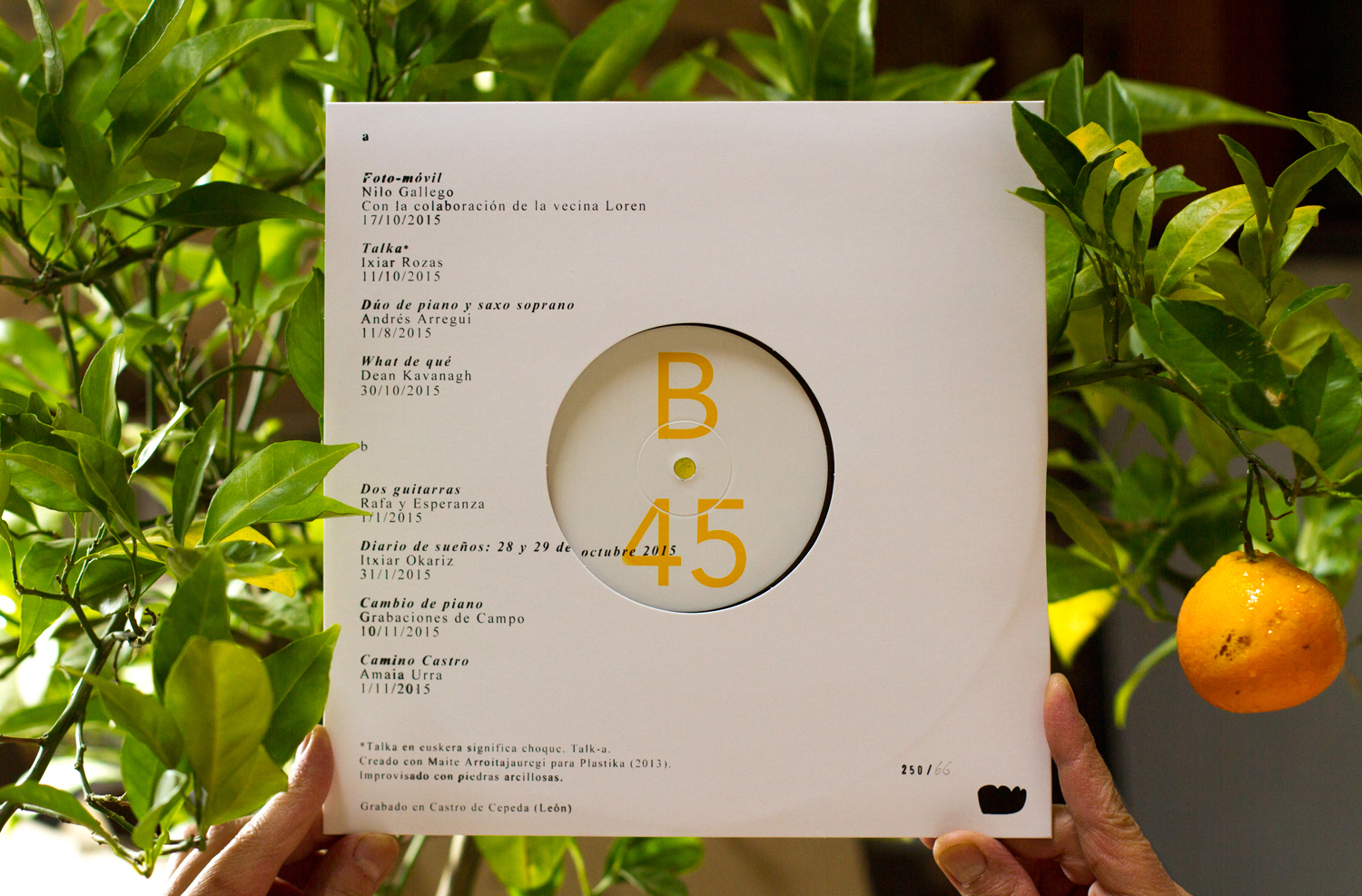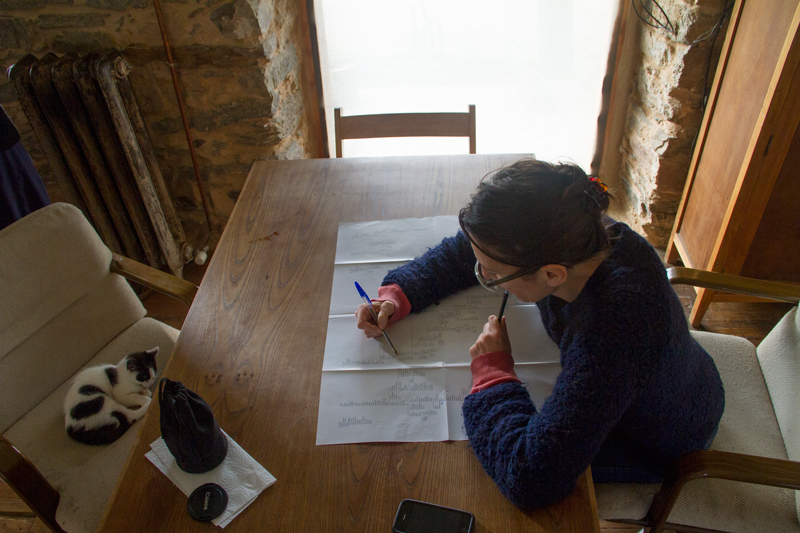 Amaia Urra working on Camino Castro, in LEVE #4 (2015—2016)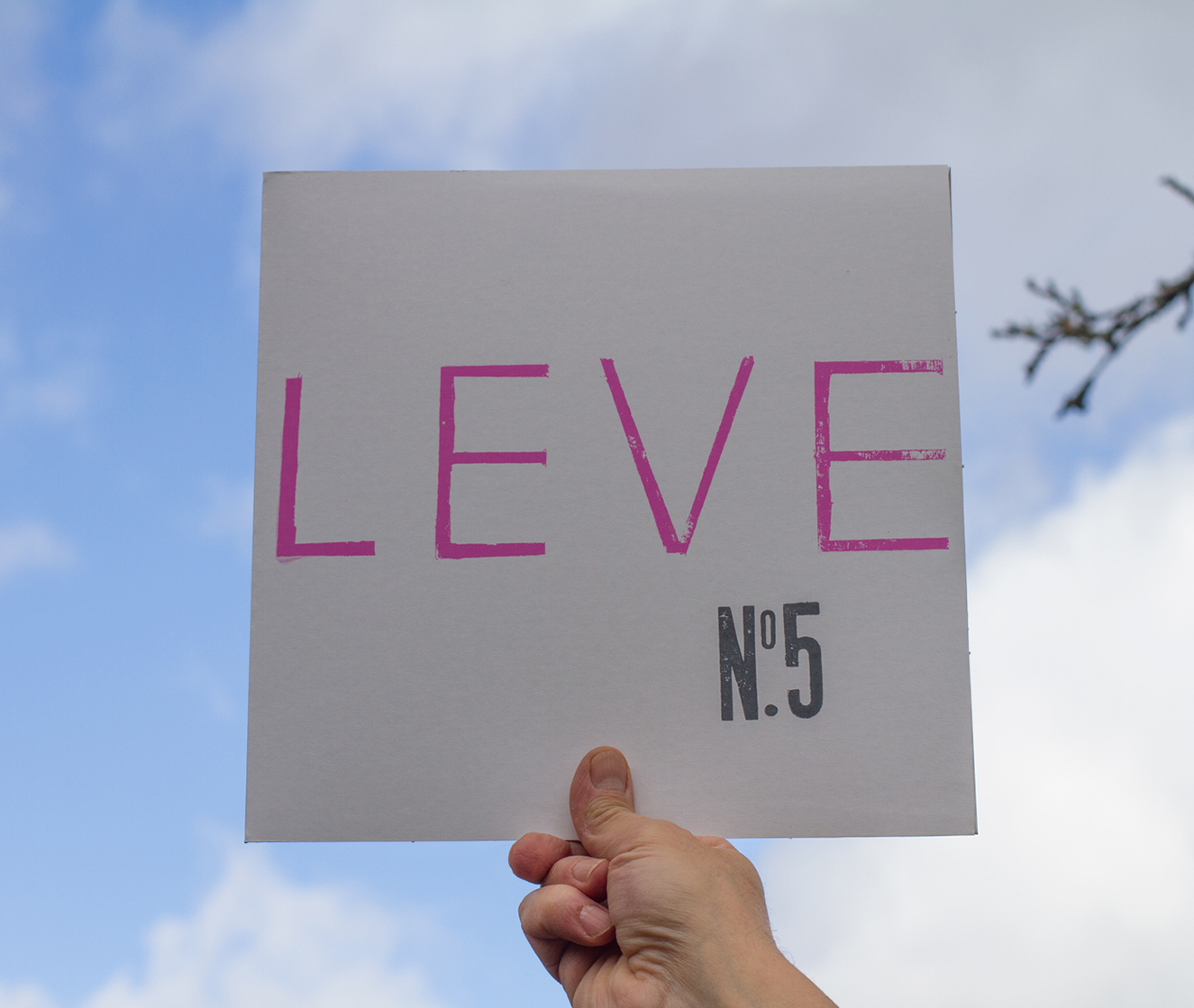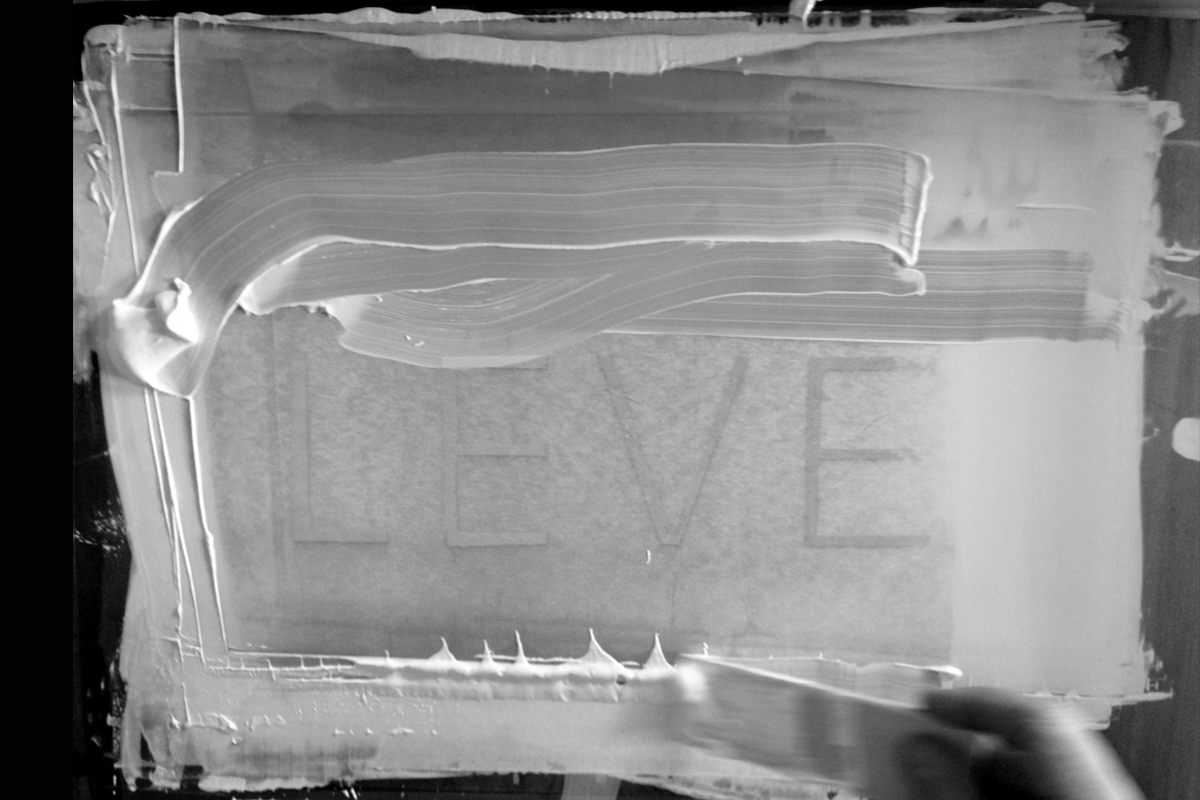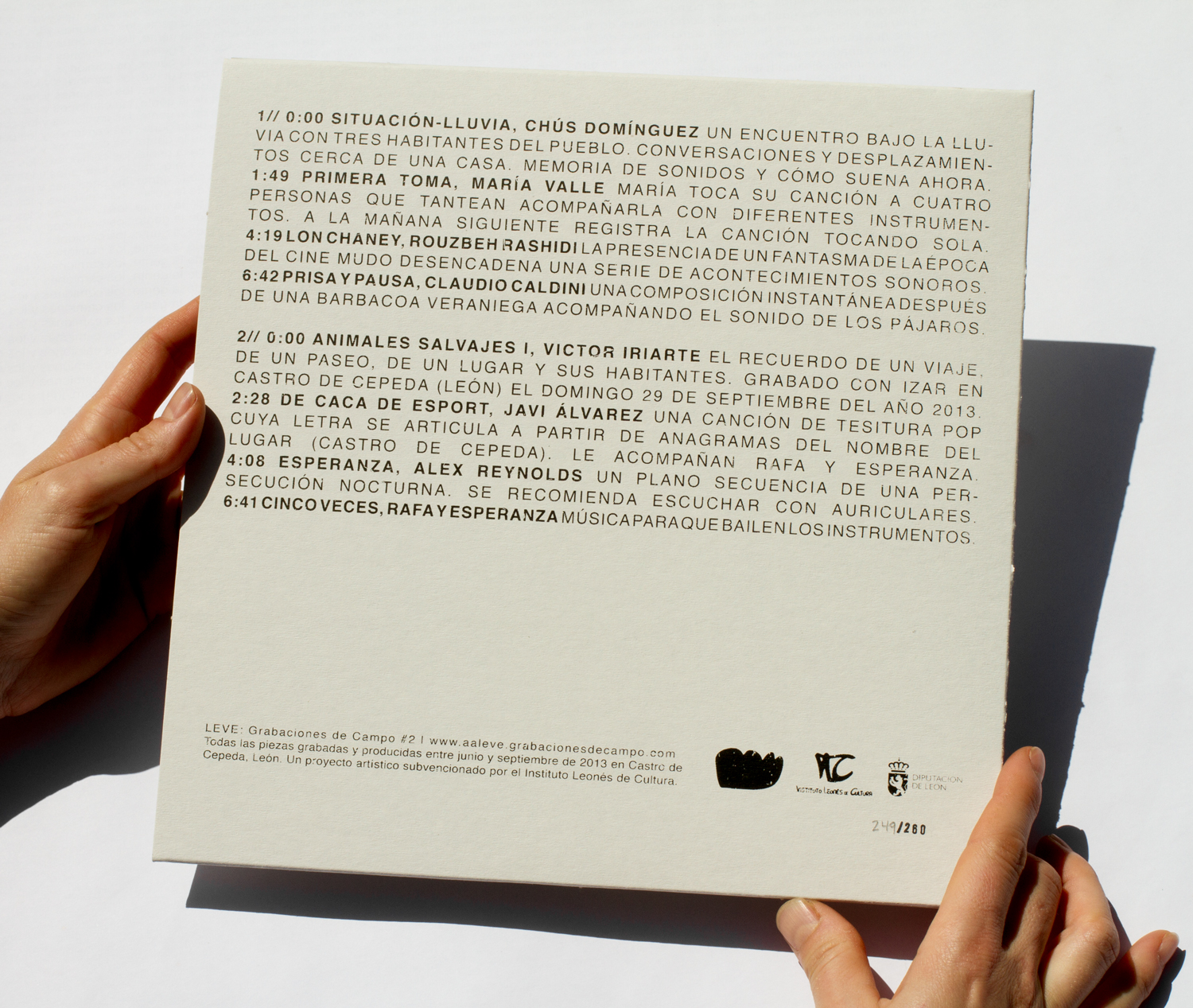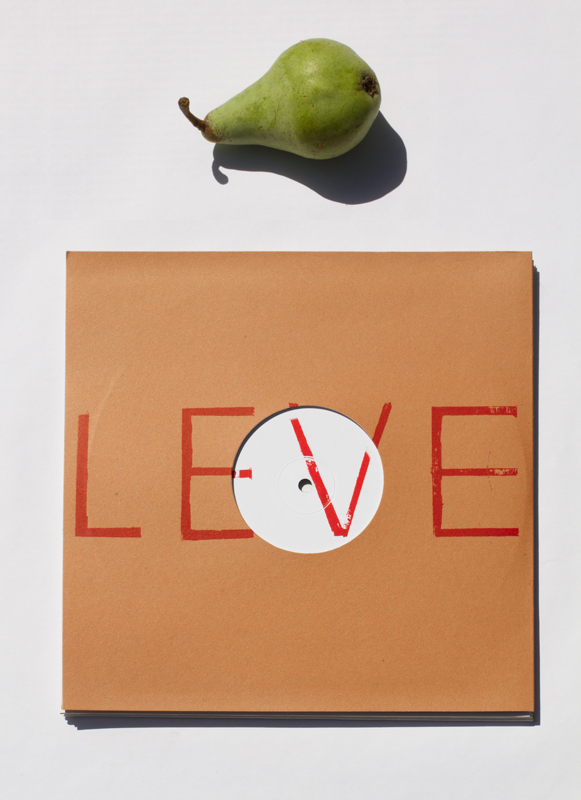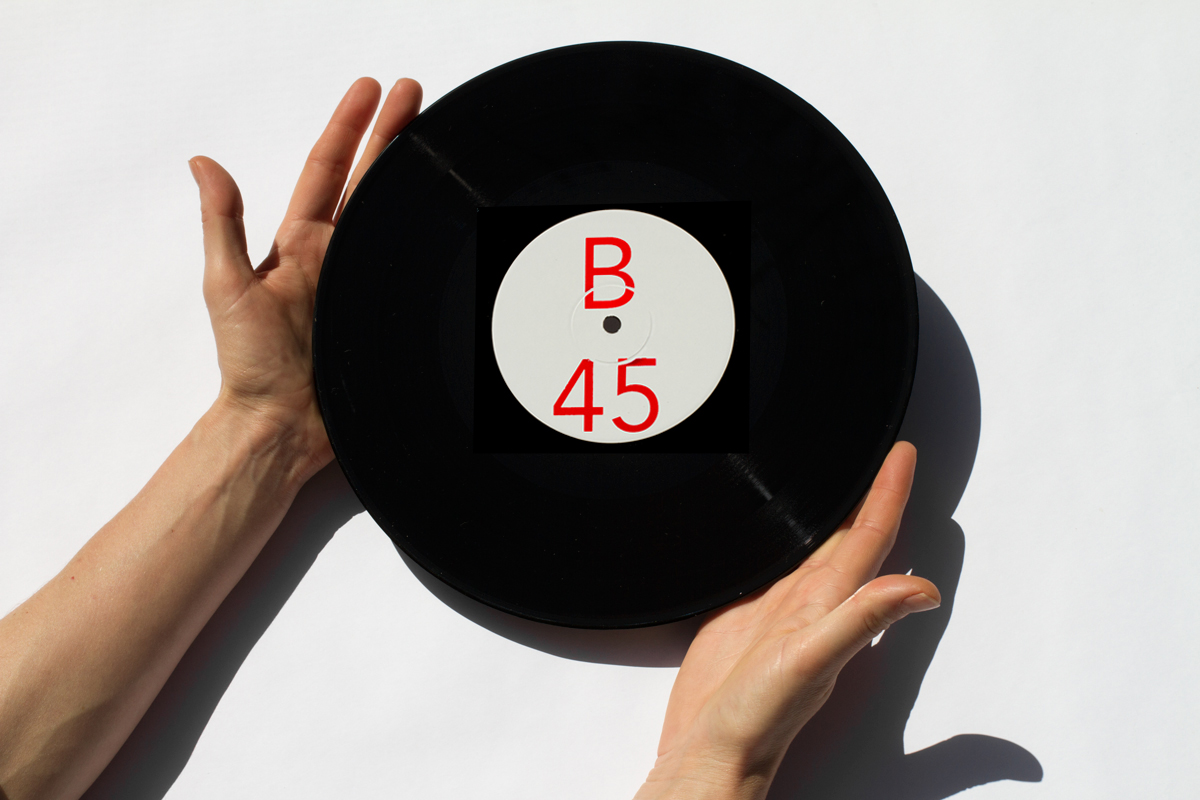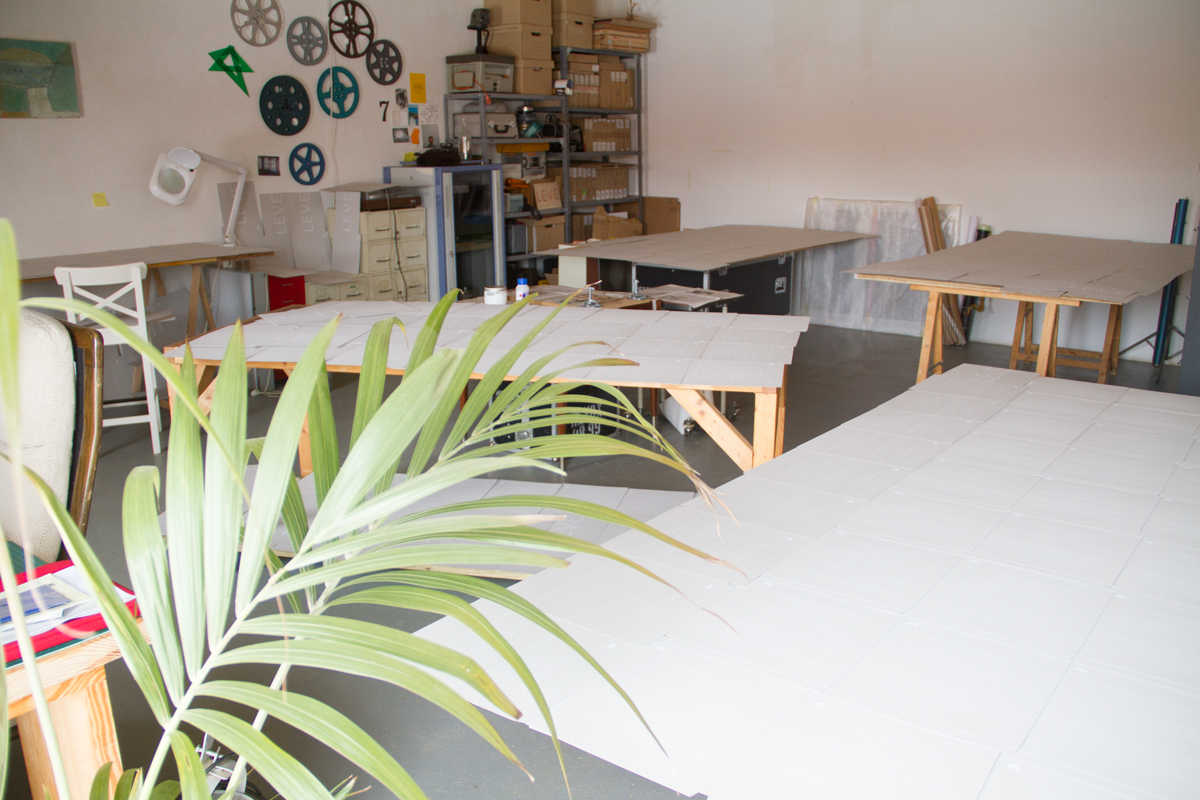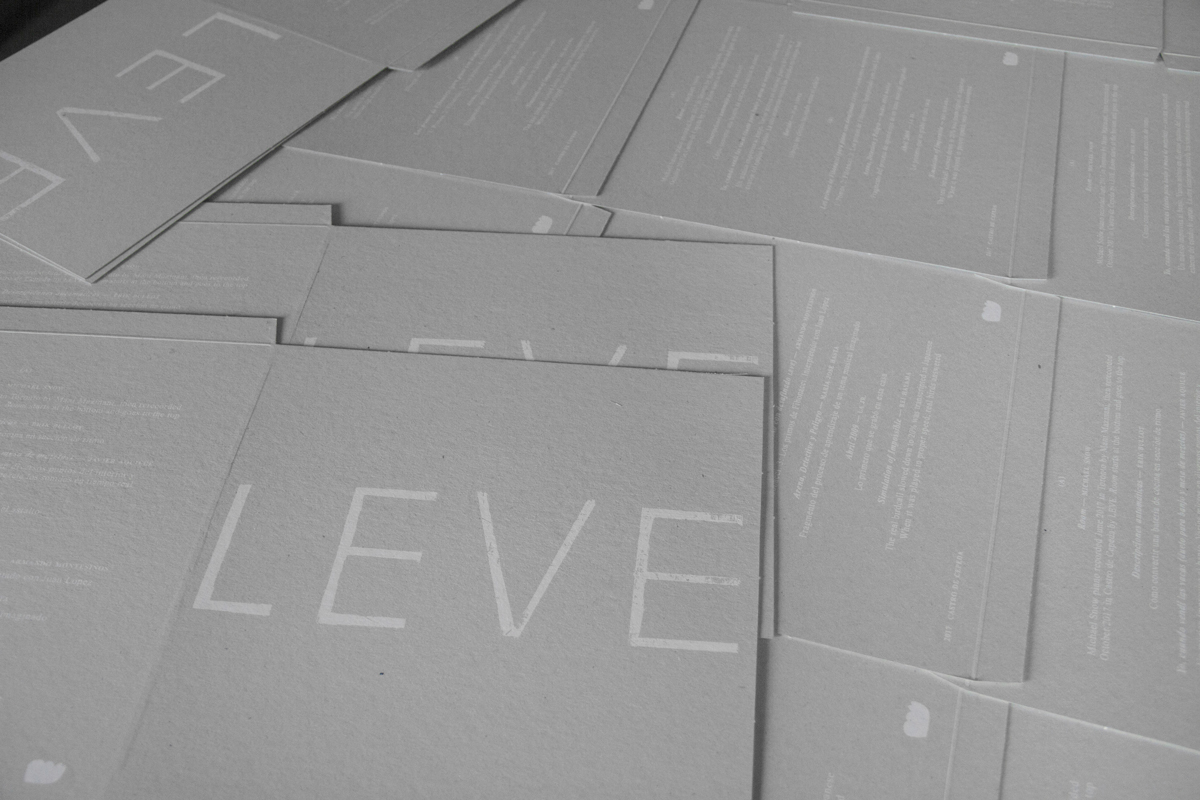 LEVE

2012—2019


7 editions of field-recordings on 45 rpm vinyl records


LEVE published sound editions conceptually inscribed in the idea of environment and field recording. Compiling site-specific works made by invited artists, participants stayed on location to respond with their work to a proposed "set of rules" related to site-specificity, duration and time of recording.

The editions are made on 45rpm 10 inch vinyl and artwork is silk-screen printed by hand. Funded by Instituto Leonés de Cultura.

LEVE is a collaborative art project (Esperanza Collado and Rafa Martínez del Pozo) initiated in 2010 to create and offer a space for dialogue, interchange and production in a natural environment of rural León, in northen Spain.

LEVE's space is located in a low mountain range in the north of the country, specifically in La Cepeda area, surrounded by oak forests. The sound studio was constructed in this location, in an old barn and cattle stable that had been later refurbished with respect for its original construction materials: stone, mud, and bales of straw, which offer a distinctive acoustic and atmosphere.





LEVE #1


10" vinyl 45 rpm
250 copies silk-screen printed by hand
2012—2013

Participants: Lorena Álvarez, Esperanza Collado, Las Hermanas Diego, Laida Lertxundi, Maximilian Le Cain, Rafa Martínez del Pozo, Matrimonio, Roldán



LEVE #2


10" vinyl 45 rpm
250 copies silk-screen printed by hand
2013—2014

Participants: Javi Álvarez, Claudio Caldini, Chús Domínguez, Víctor Iriarte, Rafa y Esperanza, Rouzbeh Rashidi, Alex Reynolds, María Valle



LEVE #3


10" vinyl 45 rpm
250 copies silk-screen printed by hand
2014—2015

Participants: Usue Arrieta, Fergus Daly, Víctor Esther, Francisco Gálvez, Jon Mantxi, Marko Naverán Mantzisidor, Isabel de Naverán, Julius Richard, Vicente Vázquez



LEVE #4


10" vinyl 45 rpm
250 copies silk-screen printed by hand
2015—2016

Participants: Andrés Arregui, Nilo Gallego, Grabaciones de Campo, Dean Kavanagh, Itziar Okariz, Rafa y Esperanza, Ixiar Rozas, Amaia Urra



LEVE #5


10" vinyl 45 rpm
250 copies silk-screen printed by hand
2016—2017

Participants: Anónimo, Guilhem All, Núria Gómez Gabriel, Iván Pérez, Serrín, Belén Sola, Alex Waterman, Silvia Zayas



LEVE #6


10" vinyl 45 rpm
250 copies silk-screen printed by hand
2017—2018

Participants: Javier Aquilué, Érik Bullot, María José Hasta, Rei Hayama, Juan López, La Jr., Armando Montesinos, Michael Snow



LEVE #7


10" vinyl 45 rpm
250 copies silk-screen printed by hand
2018—2019

Participants: Beatriz Page, Bruno Delgado Ramo, David Ferrando Giraut, Spatial, Raúl Hidalgo, Fluzo, Sally Golding, Sara Padilla