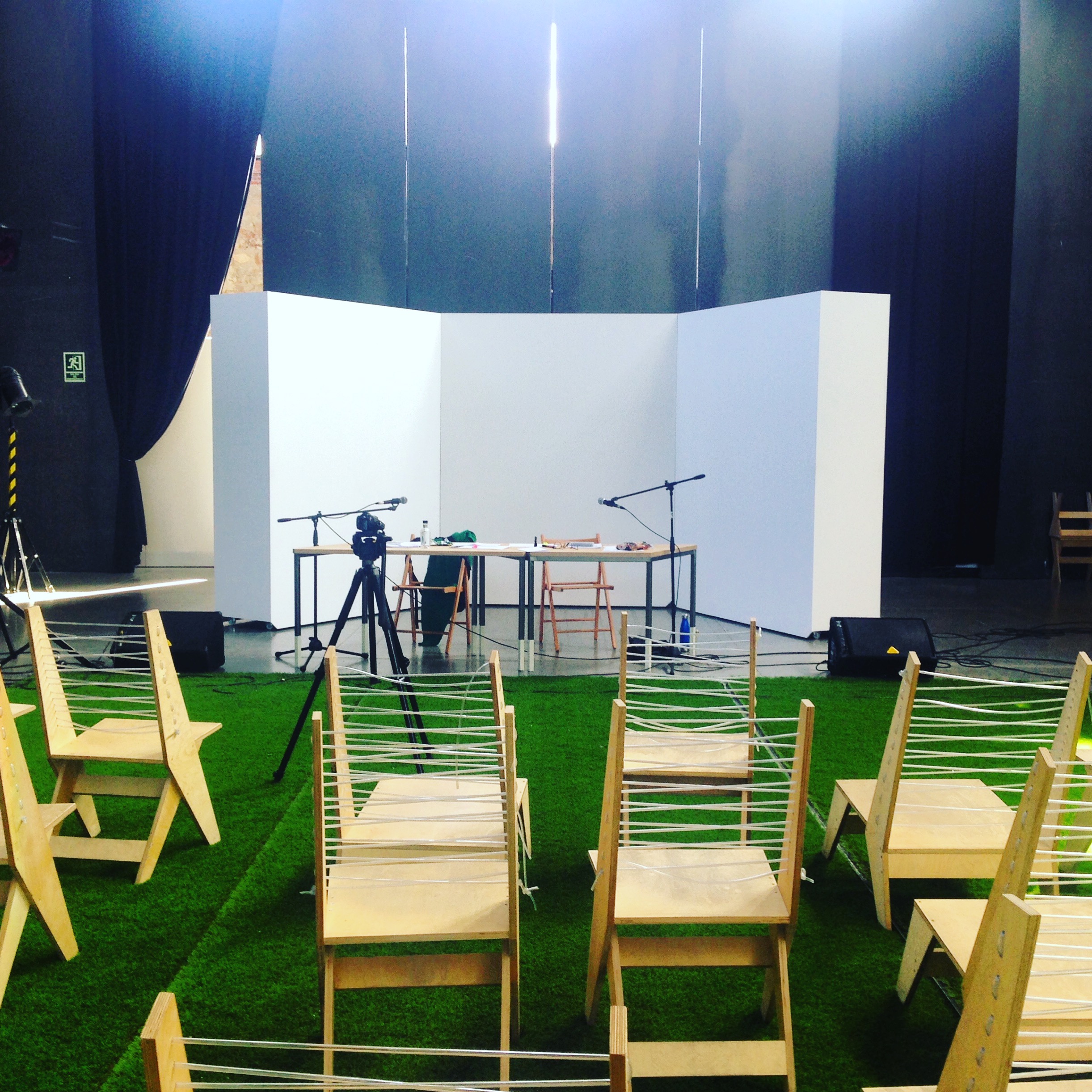 Talking Pictures

2018

Una película hablada de Silvia Zayas y Esperanza Collado

Tomando como punto de partida la experiencia (meta)cinematográfica llevada a cabo durante el periodo de residencia en Matadero Madrid, las artistas elaboran en directo una película sin película en la que la audiencia se convierte en la proyeccionista. A partir de una serie de recorridos-secuencia realizados por los cines en desuso de diferentes barrios madrileños, se construye un remontaje de acciones, conversaciones y afectos. La película, al interrogarse sobre las relaciones posibles entre el lenguaje, el cine y el andar como práctica artística, propone en última instancia una exploración de las potencias performativas y orales del medio fílmico.







Talking Pictures is a spoken film by Silvia Zayas and Esperanza Collado

Taking as a starting point the (meta) cinematographic experience carried out during a period of residency in Matadero Madrid, the artists create live a film without film in which the audience becomes the projectionist. From a series of sequence-walks guided by a list of disused cinemas in different neighborhoods of Madrid, a re-montage of actions, conversations, reflections on cinema and affections is constructed. The resulting 'film' intends to throw some light into the possible relations between language, cinema and walking as an art practice, and ultimately suggests an exploration of the performative and oral potentialities of the film medium.