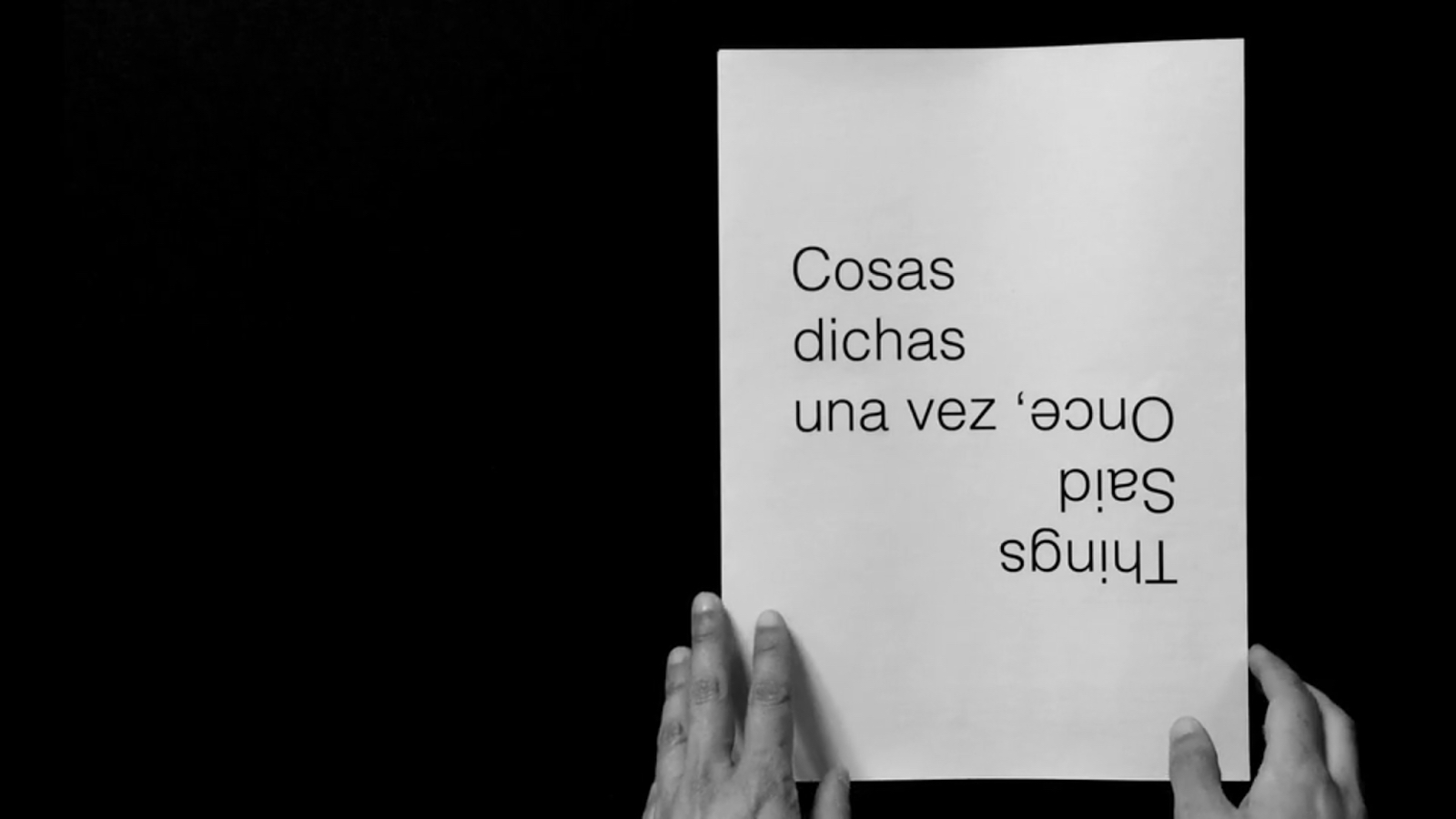 Things Said Once / Cosas dichas una vez

2016

Printed edition
Edited by Núria Gómez Gabriel
Barcelona

2100 x 297mm folded paper in envelop

20 copies individually numbered and signed

Bilingual (Spanish/English)

Produced by La KINO and Loop Festival
Things Said Once is an art statement and a praise for film and cinema in recognition of its history and our collective responsibility of the present. Written as a poem, the text is built around an understanding of cinema as experience in its spatial, temporal and communitarian or social dimensions.

Things Said Once has been published also in French, Persian, Swedish and traditional Mandarin.

More info.